Conference on Genocide, Oct 7-9
Aug 19, 2016 at 12:00 AM
genocide
the most serious crime against humanity, has left a bitter trail and is ongoing. We must remember and understand to overcome and prevent it.
Oct 7 – Oct 9, 2016
515 W Hastings Street, Vancouver
Download poster here
Read more...
Birzeit University Condemns Denial of Entry to UK Academic
Sep 18, 2016 at 02:52 PM
Birzeit University condemns in the strongest possible terms the denial of entry to Dr. Adam Hanieh, who was invited by the Ph.D. Program in the Social Sciences at Birzeit University to deliver a series of lectures at the university.
Dr. Hanieh, a Senior Lecturer in the Department of Development Studies at the School of Oriental and African Studies at the University of London, was deported back to London on the morning of September 13, 2016. He was held for questioning for 10 hours at Ben Gurion airport, and then taken overnight to a detention centre outside the airport. In addition to being refused entry, Dr. Hanieh was banned from entering the country for ten years.
Why We Greens Still Push for Anti-Occupation Boycott, Divestment, Sanctions
Sep 13, 2016 at 12:00 AM
Members on Israel and Palestine: 'Green party values oblige us to stand with the oppressed.'
On August 7, 2016, Green Party of Canada members who attended the party's biannual convention in Ottawa voted overwhelmingly to support a limited use of boycott, divestment and sanctions against those sectors of Israel's economy and society that profit from Israel's occupation of Palestinian territory.
That occupation has caused incalculable suffering to the Palestinian people. As stated by the Nobel laureate Archbishop Desmond Tutu, the Palestinians' "humiliation is familiar to all black South Africans who were corralled and harassed and insulted and assaulted by the security forces of the apartheid government."
For decades, Israel's occupation has facilitated its construction of settlements in the West Bank. In 2004, the International Court of Justice determined that Israel's settlements and those parts of its separation wall that jut into occupied territory violate international law.
Canada's own government states that "Israeli settlements in the occupied territories are a violation of the Fourth Geneva Convention" and "constitute a serious obstacle to achieving a comprehensive, just and lasting peace."
Why I was fired by Elizabeth May
Sep 17, 2016 at 06:57 PM
In this exclusive interview with Ricochet, former Green justice critic Dimitri Lascaris explains why Elizabeth May fired him and why he plans to fight on to protect the Greens' controversial BDS resolution.
Elizabeth May, leader of the Green Party of Canada, abruptly fired three members of her shadow cabinet on Tuesday. According to an official statement posted to the party's website, Dimitri Lascaris, Lisa Barrett and Colin Griffiths were expelled from the leadership team for "inappropriate use of a Party position."
"The ultimatum I was given was that I must issue a clear apology to Andrew Weaver or I would be expelled from shadow cabinet."
BDS Demands Are As Canadian As Maple Syrup
Sep 17, 2016 at 06:45 PM
Did you know that the campaign for Boycott, Divestment and Sanctions of Israel (BDS) conforms 100% with official Canadian policy?
Don't believe us? Compare the three BDS demands to Canada's official policy on Israel, Palestine and human rights. (US policy is similar too).
The three BDS demands:
Ending Israel's occupation and colonization of all Arab lands and dismantling the Wall
Recognizing the fundamental rights of the Arab-Palestinian citizens of Israel to full equality; and
Respecting, protecting and promoting the rights of Palestinian refugees to return to their homes and properties as stipulated in UN resolution 194.
Facebook Is Collaborating With the Israeli Government to Determine What Should Be Censored
Sep 12, 2016 at 12:00 AM
Last week, a major censorship controversy erupted when Facebook began deleting all posts containing the iconic photograph of the Vietnamese Napalm Girl on the ground that it violated the company's ban on child nudity. Facebook even deleted a post from the prime minister of Norway, who posted the photograph in protest of the censorship. As outrage spread, Facebook ultimately reversed itself acknowledging the history and global importance of this image in documenting a particular moment in time but this episode illustrated many of the dangers I've previously highlighted in having private tech companies like Facebook, Twitter, and Google become the arbiters of what we can and cannot see.
Having just resolved that censorship effort, Facebook seems to be vigorously courting another. The Associated Press reports today from Jerusalem that the Israeli government and Facebook have agreed to work together to determine how to tackle incitement on the social media network. These meetings are taking place as the government pushes ahead with legislative steps meant to force social networks to rein in content that Israel says incites violence. In other words, Israel is about to legislatively force Facebook to censor content deemed by Israeli officials to be improper, and Facebook appears eager to appease those threats by working directly with the Israeli government to determine what content should be censored.
"Should Canada Support BDS?" Announcing Essay Contest -- Win $1000 Prize
Sep 15, 2016 at 08:08 PM
"Should Canada support BDS?" There is growing debate in Canada over the international movement to boycott Israel, known as BDS. In March, the federal government adopted a motion "denouncing" BDS. But a resolution in the same direction failed in the Ontario legislature in May. Canada Talks Israel Palestine (CTIP) wants to encourage a thoughtful discussion: We offer a $1000 prize for the best essay.
3 Canadians to Join "Women's Boat To Gaza"
Sep 15, 2016 at 07:52 PM
Retired University professor Marilyn Porter of Saint John's Newfoundland is one of three Canadian women who will form part of a "Women's Boat to Gaza". CTIP asks professor Porter why she is doing it.
Three Canadian women have announced that they will participate in the "Women's Boat to Gaza", another effort to make a humanitarian link with Palestinians trapped in Gaza by Israel's blockade. Several previous efforts have been blocked by the Israeli navy. In 2010, Israeli military stormed one of the boats and killed several participants. Israel was subsequently obliged to apologise and pay compensation to the families of the victims.
This new effort will have an all female list of participants, which organizers hope will emphasize the peaceful nature of the flotilla and make it more difficult for Israel to use force against them.
Canada's Silence On Illegal Israeli Settlements Is Acquiescence
Sep 15, 2016 at 06:30 PM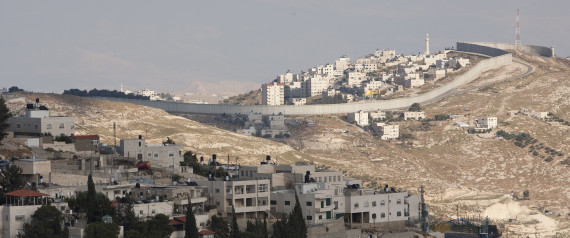 Last week, the world was informed of yet another expansion of Israeli "settlements" by the Netanyahu government. Israel announced plans for 285 new units in the West Bank, and the retroactive approval of 178 units that were built in the 1980s. Part of an ongoing series of announcements, Israel has now advanced plans for 1,700 new units since July 1.

The UN Mideast Envoy, Nicolay Mladenov, was incensed. "Israeli settlements in occupied territory have no legal validity and are an obstruction to achieving a comprehensive, just and lasting peace in the Middle East."

And the response from Canada and its federal political parties: silence.