Canada and the Middle East
| | | | |
| --- | --- | --- | --- |
| The strange tale of Canada's Israeli lobby | | | |
Feb 28, 2017 at 05:08 PM
How the campaign against BDS turned into an attack on open democratic debate
In August 2016 the Green Party of Canada concluded its annual convention. Elizabeth May, the party's leader and sole elected MP, met the media, but not with the usual bland partisan clichés. Instead she complained, "I have to say I'm pretty devastated." Soon she was even talking about quitting the leadership altogether, walking away from the small but influential young party she had personally infused with an enviably disproportionate national profile....
Bizarrely, May was putting her political future on the line because of the passage of a single resolution on foreign policy, a qualified endorsement of the Boycott, Divestment and Sanctions (BDS) campaign that seeks international action to condemn Israel for its treatment of Palestinians in Israel and the Occupied Territories. May did not happen to agree with that resolution, but was this disagreement so extreme as to contemplate resignation? In the end she decided to stay, but only after insisting on a rerun vote on BDS.
| | | | |
| --- | --- | --- | --- |
| Why I was fired by Elizabeth May | | | |
Sep 17, 2016 at 06:57 PM
In this exclusive interview with Ricochet, former Green justice critic Dimitri Lascaris explains why Elizabeth May fired him and why he plans to fight on to protect the Greens' controversial BDS resolution.
Elizabeth May, leader of the Green Party of Canada, abruptly fired three members of her shadow cabinet on Tuesday. According to an official statement posted to the party's website, Dimitri Lascaris, Lisa Barrett and Colin Griffiths were expelled from the leadership team for "inappropriate use of a Party position."
"The ultimatum I was given was that I must issue a clear apology to Andrew Weaver or I would be expelled from shadow cabinet."
| | | | |
| --- | --- | --- | --- |
| Elizabeth May fired critics after pressure from B.C. Greens | | | |
Sep 17, 2016 at 06:53 PM
Is the leader of the B.C. Green Party calling the shots for the federal Greens under Elizabeth May's leadership? Ricochet has learned that May cited the forthcoming B.C. provincial election in an email where she threatened to fire three of her shadow cabinet members if they did not apologize to B.C. Green leader Andrew Weaver.
On Tuesday, Lisa Barrett, Colin Griffiths and Dimitri Lascaris were abruptly fired from their roles in the Green Party of Canada's shadow cabinet after an op-ed published in the Tyee prompted Weaver to complain to May and eventually publicly distance himself from the federal party.
| | | | |
| --- | --- | --- | --- |
| BDS Demands Are As Canadian As Maple Syrup | | | |
Sep 17, 2016 at 06:45 PM
Did you know that the campaign for Boycott, Divestment and Sanctions of Israel (BDS) conforms 100% with official Canadian policy?
Don't believe us? Compare the three BDS demands to Canada's official policy on Israel, Palestine and human rights. (US policy is similar too).
The three BDS demands:
Ending Israel's occupation and colonization of all Arab lands and dismantling the Wall
Recognizing the fundamental rights of the Arab-Palestinian citizens of Israel to full equality; and
Respecting, protecting and promoting the rights of Palestinian refugees to return to their homes and properties as stipulated in UN resolution 194.
| | | | |
| --- | --- | --- | --- |
| 3 Canadians to Join "Women's Boat To Gaza" | | | |
Sep 15, 2016 at 07:52 PM
Retired University professor Marilyn Porter of Saint John's Newfoundland is one of three Canadian women who will form part of a "Women's Boat to Gaza". CTIP asks professor Porter why she is doing it.
Three Canadian women have announced that they will participate in the "Women's Boat to Gaza", another effort to make a humanitarian link with Palestinians trapped in Gaza by Israel's blockade. Several previous efforts have been blocked by the Israeli navy. In 2010, Israeli military stormed one of the boats and killed several participants. Israel was subsequently obliged to apologise and pay compensation to the families of the victims.
This new effort will have an all female list of participants, which organizers hope will emphasize the peaceful nature of the flotilla and make it more difficult for Israel to use force against them.
| | | | |
| --- | --- | --- | --- |
| Canada's Silence On Illegal Israeli Settlements Is Acquiescence | | | |
Sep 15, 2016 at 06:30 PM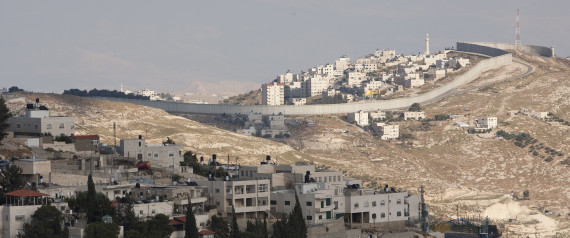 Last week, the world was informed of yet another expansion of Israeli "settlements" by the Netanyahu government. Israel announced plans for 285 new units in the West Bank, and the retroactive approval of 178 units that were built in the 1980s. Part of an ongoing series of announcements, Israel has now advanced plans for 1,700 new units since July 1.

The UN Mideast Envoy, Nicolay Mladenov, was incensed. "Israeli settlements in occupied territory have no legal validity and are an obstruction to achieving a comprehensive, just and lasting peace in the Middle East."

And the response from Canada and its federal political parties: silence.
| | | | |
| --- | --- | --- | --- |
| Why We Greens Still Push for Anti-Occupation Boycott, Divestment, Sanctions | | | |
Sep 13, 2016 at 12:00 AM
Members on Israel and Palestine: 'Green party values oblige us to stand with the oppressed.'
On August 7, 2016, Green Party of Canada members who attended the party's biannual convention in Ottawa voted overwhelmingly to support a limited use of boycott, divestment and sanctions against those sectors of Israel's economy and society that profit from Israel's occupation of Palestinian territory.
That occupation has caused incalculable suffering to the Palestinian people. As stated by the Nobel laureate Archbishop Desmond Tutu, the Palestinians' "humiliation is familiar to all black South Africans who were corralled and harassed and insulted and assaulted by the security forces of the apartheid government."
For decades, Israel's occupation has facilitated its construction of settlements in the West Bank. In 2004, the International Court of Justice determined that Israel's settlements and those parts of its separation wall that jut into occupied territory violate international law.
Canada's own government states that "Israeli settlements in the occupied territories are a violation of the Fourth Geneva Convention" and "constitute a serious obstacle to achieving a comprehensive, just and lasting peace."
| | | | |
| --- | --- | --- | --- |
| Opinion | The BDS motion and Canada's relationship with Israel | | | |
Mar 13, 2016 at 12:00 AM
"...Issues of free expression and speech aside (both are clearly violated by the government's stance), Canada's choice to be seen as a defender of all Israeli policies — good and bad — undermines a possible resolution to the conflict, while playing into the false extremist narratives that use Palestine as a primary recruiting tool.
It's time to question exactly what a decade of radical support for Israel has actually done for Canada, other than landing it near the top of ISIS's "hit list" and acquiring the supposed friendship of a country that has been the source of much regional instability...."
| | | | |
| --- | --- | --- | --- |
| Anti-Zionist group protests lectures by far-right UK politician | | | |
Mar 11, 2016 at 12:00 AM
Members of the anti-Fascist group Pegida Watch Canada held protests at events in Montreal and Toronto – the latter sponsored by the Jewish Defence League – that featured a far-right British politician who Pegida Watch says promotes the anti-Islam, anti-immigrant movement that's taking hold in the Western world.
On March 9, Act for Canada, a group that speaks out about the "clear and present dangers emerging from those who do not embrace Canada's values along with the threat of homegrown terrorism," organized a lecture at Ruby Foos restaurant in Montreal by Paul Weston, the leader of Pegida UK, an acronym in German for Patriotic Europeans Against the Islamization of the West.
On March 10, the Jewish Defence League (JDL) sponsored a lecture at the Toronto Zionist Centre by Weston and Lars Hedegaard, president of the Danish Free Press Society. It was titled "The threat of radical Islamic immigration and the erosion of our freedoms."
Scott Weinstein, a member of the anti-Zionist group Independent Jewish Voices (IJV)-Montreal's steering committee, said news about the Montreal protest, which attracted about 60 to 70 people, resulted in the event's cancellation.
<< Start
< Previous
1
2
3
4
5
Next >
End >>
Results 18 - 34 of 79