Antisemitism and Zionism: Two Sides of Same Coin
Feb 28, 2017 at 03:08 PM
Judaism is a religion that has existed for several thousand years, notes Professor Yakov Rabkin of the University of Montreal. Zionism on the other hand, is a relatively recent political movement which developed in the late 19th century in response to European antisemitism. Zionism depends on antisemitism to survive, he argues. They are two sides of the same coin. Listen to a surprising 7 minute interview. Learn more:
The strange tale of Canada's Israeli lobby
Feb 28, 2017 at 05:08 PM
How the campaign against BDS turned into an attack on open democratic debate
In August 2016 the Green Party of Canada concluded its annual convention. Elizabeth May, the party's leader and sole elected MP, met the media, but not with the usual bland partisan clichés. Instead she complained, "I have to say I'm pretty devastated." Soon she was even talking about quitting the leadership altogether, walking away from the small but influential young party she had personally infused with an enviably disproportionate national profile....
Bizarrely, May was putting her political future on the line because of the passage of a single resolution on foreign policy, a qualified endorsement of the Boycott, Divestment and Sanctions (BDS) campaign that seeks international action to condemn Israel for its treatment of Palestinians in Israel and the Occupied Territories. May did not happen to agree with that resolution, but was this disagreement so extreme as to contemplate resignation? In the end she decided to stay, but only after insisting on a rerun vote on BDS.
* Colonialism and the Palestine/Israel conflict *
May 10, 2014 at 06:37 PM
The Palestine/Israel conflict is often presented as complex, long-standing ("they have been fighting for thousands of years,") difficult to understand, and even unsolvable.
Yet for Palestinians and many other people, the issue could not be simpler or clearer: In the 1880s, a group of Europeans began to settle in and colonize Palestine, and with the help of the British and later the Americans, they began a long process of dispossessing the local indigenous population. In the 1880s, indigenous Arabs controlled 100% of Palestine. In 2014, Israel, the state set up by the European colonizers, controls 100% of this land.
This is not a question of competing religions but of land appropriation.
See Maps of Disappearing Palestine which appeared in Vancouver Transit ads:
Read more...
BDS Demands Are As Canadian As Maple Syrup
Sep 17, 2016 at 06:45 PM
Did you know that the campaign for Boycott, Divestment and Sanctions of Israel (BDS) conforms 100% with official Canadian policy?
Don't believe us? Compare the three BDS demands to Canada's official policy on Israel, Palestine and human rights. (US policy is similar too).
The three BDS demands:
Ending Israel's occupation and colonization of all Arab lands and dismantling the Wall
Recognizing the fundamental rights of the Arab-Palestinian citizens of Israel to full equality; and
Respecting, protecting and promoting the rights of Palestinian refugees to return to their homes and properties as stipulated in UN resolution 194.
Canada's Silence On Illegal Israeli Settlements Is Acquiescence
Sep 15, 2016 at 06:30 PM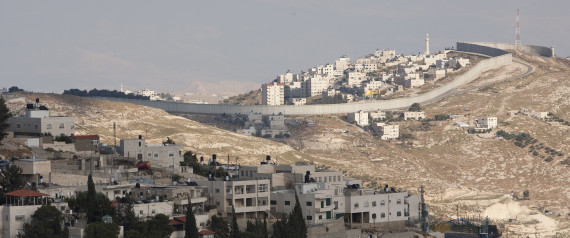 Last week, the world was informed of yet another expansion of Israeli "settlements" by the Netanyahu government. Israel announced plans for 285 new units in the West Bank, and the retroactive approval of 178 units that were built in the 1980s. Part of an ongoing series of announcements, Israel has now advanced plans for 1,700 new units since July 1.

The UN Mideast Envoy, Nicolay Mladenov, was incensed. "Israeli settlements in occupied territory have no legal validity and are an obstruction to achieving a comprehensive, just and lasting peace in the Middle East."

And the response from Canada and its federal political parties: silence.